Bishop compares Minister John Halligan sponsoring Godson at Conformation to having Kilkenny hurling Manager Brian Cody playing on goal for Waterford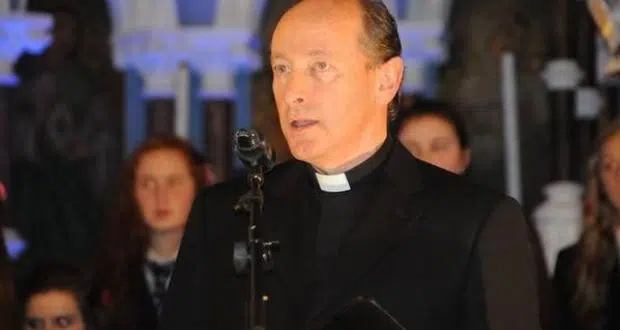 The Bishop of Waterford and Lismore Alphonsus 'Phonsie' Cullinan has said that by Minster of State John Halligan being openly atheist he excluded himself from his own godsons confirmation.
Speaking to Eamon he said: "How could someone who does not believe in God and has made it public, how could he stand there and want to be part of a church ceremony.
"It would be like asking Brian Cody wanting to play on goal for Waterford when they are playing Kilkenny ."
He also believes that "euthanasia" has now been accepted in Ireland and was "horrified" by celebrations from "YES" voters at Dublin Castle when it was revealed that Ireland had voted in favour to repeal the Eighth Amendment.
The Bishop believes that if people who voted Yes are to  receive holy communion "unworthily," its a very serious matter for which they will have to answer.
Agreeing with comments made by Bishop of Elphin Kevin Doran on confession he said:
"If people have knowing and willing voted yes, well then they have to examine their conscience and go before the Lord and say Lord we got this wrong."
[Brian Cody is a devout Catholic]